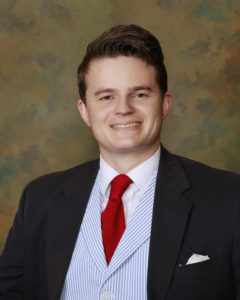 Lee Warren
—Associate
Lee Warren is an associate attorney at Goode Casseb Jones Riklin Choate & Watson. He obtained his J.D. in 2008 from the The George Washington University Law School and his B.A. summa cum laude from the University of Oklahoma. He grew up in Dallas and is fluent in Spanish.
Mr. Warren focuses his practice on the firm's core practice area of commercial litigation and employment law. He is licensed to practice law in Texas, Virginia, Maryland, and the District of Columbia.
Practice Areas: Appeals Business and Commercial LitigationReal Estate and Land Use Creditor Representation Insurance Law and Defense Employment Law
Since beginning his career as a trial lawyer in 2008, he has tried numerous cases before judges and juries and argued before the Supreme Court of Virginia. He was recognized as a Texas Super Lawyers Rising Star for 2017.
Bachelor of Arts, University of Oklahoma, 2005
Juris Doctor, George Washington University, 2008
Texas State Bar
Virginia State Bar
District of Columbia Bar
Maryland Bar
United States Court of Appeals for the Fourth Circuit
United States District Court for the Southern District of Texas
United States District Court for the Eastern District of Virginia
United States District Court for the Western District of Virginia
United States District Court for the District of Maryland
United States District Court for the District of Columbia
State Bar of Texas
San Antonio Bar Association
Virginia Bar Association, Labor & Employment Section
District of Columbia Bar Association
Texas Super Lawyers Rising Star (2017) Thomson Reuters
Virginia Super Lawyers Rising Star (2015 & 2016) Thomson Reuters
Carmon v. Sites, 607 Fed. App'x 315 (4th Cir. 2015)
K.I.D. v. Wilkins, 599 Fed. App'x 118 (4th Cir. 2015)
Deavers v. Diggins, U.S. Dist. LEXIS 19460 (E.D. Va. Feb. 18, 2015)
Deavers v. Vasquez, 57 F.Supp.3d 599 (E.D. Va. 2014)
Masterson v. Grant, 467 Fed. App'x 171 (4th Cir. 2012)
"A Litigation Paralegal's Guide to Case Management,"
NBI-IPE, May 2015