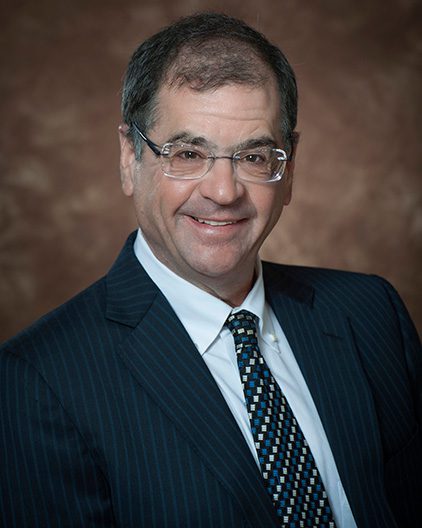 Rand J. Riklin
—Shareholder and Director
Rand and his current law partners started the firm in 1991, and he has served as an officer and director of the firm since its inception. He is rated AV by Martindale-Hubbell®, the highest possible peer review rating for both legal ability and ethical standards, and is currently rated AV®-Preeminent™, the highest possible rating based on peer review. Rand has been selected to membership in the Fellows of the Texas Bar Foundation. Fellows of the Foundation are selected for their outstanding professional achievements and their demonstrated commitment to the improvement of the justice system. Only one-third of one percent of Texas State Bar members are invited to become Fellows each year.
Practice Areas: False Claims Act Litigation Appeals Business and Commercial LitigationConsumer Law
While attending law school Rand served on the Editorial Board of the school's Law Journal and was an instructor in legal research and writing. Upon graduation from law school he began his legal career as a Briefing Attorney for the Fourth Court of Civil Appeals of Texas. Since receiving a Master of Laws degree in 1984 Rand has devoted his legal career to litigating and trying numerous civil lawsuits including personal injury, construction, and complex business and products liability cases.
In addition, since 1992 Rand has been involved in the prosecution of numerous qui tam whistleblower cases in federal and state courts across the country under the federal False Claims Act and related state statutes. These cases include representing one of three whistleblowers in a qui tam suit against SmithKline Beecham Clinical Laboratories, in which SmithKline settled with the United States for $325 million, which at the time was the largest settlement in the history of the False Claims Act, and a qui tam suit against Actavis pharmaceuticals under the Texas Medicaid Fraud Prevention Act which resulted in a judgment against Actavis totaling more than $180,000,000.
B.A., University of Texas at Austin 1976;
J.D., St. Mary's University School of Law, 1979;
LL.M., University of London, London School of Economics and Political Science, 1984
State Bar of Texas
United States Court of Appeals for the First, Third, and Fifth Circuits
United States District Court for the Western, Southern, Northern, and Eastern Districts of Texas
Throughout his legal career Rand has been active in the community and local bar activities, serving as a Director of Big Brothers and Sisters of San Antonio, Director of the Rotary Club of San Antonio, member of the Fee Dispute Arbitration Committee of the San Antonio Bar Association, and member of the Community Justice Program Committee, a program of the local bar that provides pro bono legal services to indigent clients and veterans.
United States ex. rel. Ven-A-Care of the Florida Keys, Inc. v. Baxter Healthcare Corporation v. Sun, 772 F.3d 932 (1st Cir. 2014); United States, ex rel. LaCorte v. SmithKline Beecham Clinical Laboratories, Inc., 149 F.3d 227 (3rd Cir. 1998); United States v. Ayala, 643 F.2d 244 (5th Cir. 1981); Top Rank, Inc. v. Gutierrez, 236 F. Supp. 637 (W.D. Tex. 2001); United States, ex rel. Merena v. SmithKline Beecham Corp., 114 F. Supp. 2d 352 (E.D. Pa. 2000); FDIC As Receiver of Vernon Savings and Loan Ass'n, FSA v. Byrne, 736 F. Supp. 727 (N.D. Tex. 1990); Airtron, Inc. v. Faulkner, 213 B.R. 660 (Bkrptcy. W.D. Tex. 1997); Mr. W Fireworks, Inc. v. Alamo Fireworks, Inc., 2005 Tex. App. LEXIS 10744 (Tex. App. – San Antonio September 14, 2005).